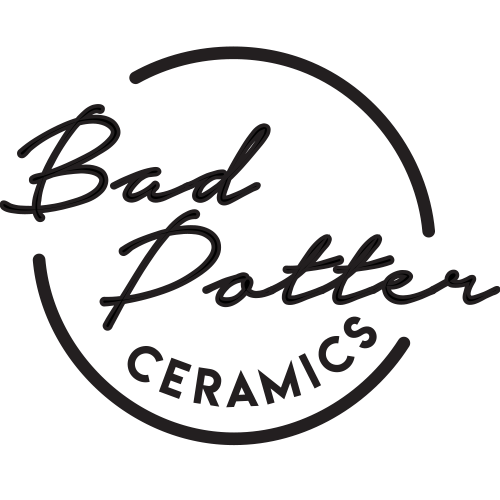 WELCOME TO MY SHOP // Bad Potter Ceramics is a small-batch, ceramics studio based out of Vancouver, B.C. Canada


MEDIUM & DESIGN // Bad Potter Ceramics are designed to accentuate the natural characters of the clay body. Each form takes around 3 weeks from beginning to end to complete - working with clay is an immersive experience that demands detail and paradoxically, non-attachment at the same time.
A MAKERS MARK // Unique and different in some way, each BP piece is hand-formed, bisque-fired, glazed, and fired again at more than 2000 degrees Fahrenheit, made to be strong and durable for everyday use. Food-safe unless state, (microwave, oven and dishwasher safe), please avoid thermal shock.
ABOUT THE MAKER // Vancouver-based, Chinese-Canadian artist Freda Lin is the hands behind Bad Potter Ceramics. An Art Institute of Vancouver graduate in communication design and digital arts, Freda found clay in 2017 and the medium quickly became a huge part of her creative vocab. Freda's work has been featured on GlobalTV, Cityline and in the Plaskett Gallery in New Westminster, B.C. Freda currently resides in Kitsilano where she's creating small-batch, functional stoneware ceramics and experimenting with various local community firings.
SUSTAINABLE PRACTICES // The studio incorporates minimalism and zero-waste practices throughout the creative process. Freda strives to minimize waste and repurpose materials in the various stages of the creation, such as reclaiming unfired clay, glazes, and using eco-friendly, biodegradable packing materials when possible.

Would love to hear from you! Please send me a message or email any inquiries to [email protected]